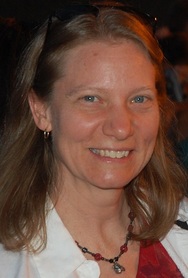 Anna lives in the Pittsboro area of North Carolina and grew up not from there. She has spent her life dabbling in art of one form or another. Now she is a watercolor and mixed media artist who loves to share her artistic visions with the people around her.


I'd love to take this opportunity to tell you a little about myself.


I consider myself lucky to have grown up in Chapel Hill and Efland, NC, and now as an adult, in Chatham County, NC ~The outdoors and art were always part of everyday life. There are many special people to whom I give credit for sparking these interests, but the ones I'd like to thank are, my Dad,
James Crawford
and my Mom,
Joyce Allen
both lovers of nature and encouraging of art. Also to
Carroll Lassiter
who gave me a safe place to fuel my creativity.
My inspiration comes from all aspects of nature and object that catch my eye. For my subject material, I work from photographs I have taken, and 'en plein-air'. Even though I've been inspired by some books and art magazines, most of the credit for my artistic visions goes to my art teacher,
Luna Lee Ray
.
She has been a wonderful influence in my art and has sparked new ideas and challenges!
Through my painting, I hope to express who I am by combining my fascination of nature with visual art.
~ Education ~
From 2001 to 2014 I took watercolor classes at the Carrboro Art Center with Luna Lee Ray. I also took classes with her at Central Carolina Community Collage of NC from fall of 2002 to summer of 2006. In 2015 I branched out and took a class in acrylic/mixed media, since then I've been painting with her in her Open Studio class.
Summer of 2015:
Adding to my list, I took a class in printmaking using a large array of printing techniques at JC Campbell Folk School with instructor Sally Walsh.
Summer of 2013:
I took a one day workshop with Emma Skurnick at the
Piedmont Wildlife Center
Fall of 2009:
I decided I wanted a better grasp on perspective so I took Drawing I and II with Letti Deloach at the Carrboro Art Center.
Fall of 2006:
A watercolor Class with Julie Eastman.
Summer of 2009:
A workshop at the Campbell's Folk School with instructor Pam Beagle-Daresta
~ Past Shows ~
​
2016
November:

Holiday

Arts and Crafts

Bazaar UU Church of Chapel Hill, NC

July through September:

Friends, affectionately known as The Artchix, came together for a show "

As We See It"

at The Community Church of Chapel Hill Unitarian Universalist.

Adrienne Knowles

~ www.adrienneknowles.com/

Anna Crawford~ www.annasvision.com

Barbara Rohde~ www.barbararohde.com/

Kathy Morris, Luna Lee Ray~ www.lunaleeray.com/

and Sally Gillooly

April:

2nd Friday Art Walk artist at Vespertine in Carrboro, NC

March:

Carrboro Arts Center's Student Show

March
​2015December:

Holiday Arts and Crafts Bazaar UU Church of Chapel Hill, NC

December:

9th Annual Elf Fair at the Arts Center, Carrboro, NC

December:

Community Art Exhibition at the Arts Center,Carrboro,NC

April:

Spring Craft Fair

at the Arts Center, Carrboro, NC2014December:

Art Holiday Bazaar UU Church of Chapel Hill, NC

December:

8th Annual Elf Fair at the Arts Center,Carrboro, NC

November:

Emerging Artist Series at the Arts Center,Carrboro,NC

April: Local Roots Crafts Festival:

Arts Center, Carrboro, NC

April:

Radio/video Interview with Author Joyce Allen on the Jackie Helvey's show. http://vimeo.com/91831389

2013December:

Craft Fair: Johnny's Gone fishing Cafe ~ Carrboro,NC

December:

7th Annual Elf Fair at the Arts Center, Carrboro, NC

June:

Auction Fundraiser for the Bynum Front Porch Music Sires

May

: Town of Carrboro & the ArtCenter Craft Fair ~ Carrboro, NC

April

: "Nature's Gems" at the Woman's Hospital Information Center; UNC

March

: The Carrboro ArtCenter Student Show ~Carrboro, NC

Dec.'12 - April '13:

Art on the Wall at Johnny's Café ~Carrboro,NC

2012December

: 6th Annual Elf Fair at the Arts Center~Carrboro,NC

December

: Art Holiday Bazaar UU Church of Chapel Hill, NC

Sept- Oct:

Art show at the Depot: Hillsborough, NC

August

: Bynum Front Porch Music & Art Series~Bynum, NC

June

: Auction for the Bynum Front Porch Music Sires ~ Bynum, NC

April

: The ArtCenter Student Art Show ~ Carrboro, NC

2011December

: 5th Annual Elf Fair at the Carrboro Arts Center ~ Carrboro, NC

December

: Art Holiday Bazaar UU Church ~ Chapel Hill, NC

September

: Bynum Front Porch Music Auction ~ Bynum, NC

August

: Bynum Front Porch Music and Art Series ~ Bynum, NC

May

: Street Fair at The Carrboro Arts Center ~ Carrboro, NC

April

: Spring Garden and Craft Fest at Sarah P. Duke Gardens ~ Durham, NC

March: The Carrboro ArtCenter Student Art Show ~ Carrboro, NC
Jan. - Feb: Art on the Wall UU Church ~ Chapel Hill, NC
​2010
December: 4th Annual Elf Fair at the Arts Center ~ Carrboro, NC
September: Duke Gardens Fall Plant and Craft Festival~Durham,NC
June: Bynum Front Porch Music & Art Series ~ Bynum, NC
May-June: Members and Friends Art Exhibition at the UU Church~Chapel Hill,NC
April: Duke Gardens Spring Plant and Craft Festival ~ Durham, NC
March: The Arts Center Student Art Show ~ Carrboro, NC
February: Artist's United for Haiti, LoDi Project & art Gallery ~ Raleigh, NC
2009
July-Aug: "Two Views~ Second Addition" at the UU Church ~ Chapel Hill, NC
May & July: Bynum Front Porch Music & Art Series ~ Bynum, NC
April: The Arts Center Student Art Show ~ Carrboro, NC
2008
December: 2nd Annual Elf Fair at the Carrboro Arts Center ~ Carrboro, NC
April - June: Bynum Front Porch Music Introducing to the Art Series ~ Bynum, NC
March: The Carrboro Arts Center Student Art Show ~ Carrboro, NC
2007
December: Mother and daughter Open Studio ~ Pittsboro, NC
2006
May: The Habitat for Humanity's 15th year anniversary ~ Pittsboro, NC
March - May: "Why" Public Arts Commission Chapel Hill, NC
March: The Arts Center Student Art Show ~ Carrboro, NC
April: Earth Day Fest ~ Carrboro, NC
2005
March - May: "Lost and Found" Public Arts Commission Chapel Hill, NC
Feb.- March: Lanny Tucker "Visions of Life in Nature"
UU Church~Chapel Hill, NC
2004
May - June:"For, By and About Mothers" UU Church ~ Chapel Hill, NC
2003
May-June: Participant in "A Summer Garden Show" UUChurch~Chapel Hill, NC